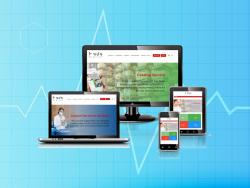 Product Description
Subscribe to our online (M)SDS database for contractors and get access to all of the records that make up our Complete (M)sds Library for Contractors (All 13 Volumes).
Access all records in our database for contractors
Bulk SDS downloads
Email notice updates to SDS
Only subscribers can order Custom Made SDS Binders
All of Our Records Are in SDS Format
We check for new SDS or updates every month so you dont have to.
You can view, print and download from within the database.
Included is our (M)sds eBook For Contractors, subscribers can download it and use it to get started on a more customized book by adding any of the other (M)SDS in the database.
Subscribing to our database also includes our Hazard Communications Policy Template which you can download and customize to fit your exact needs.
Email Notifications
Included with your purchase is email notifications. If we find a new version of any SDS, we send you an email with the link to the new sds, so you can download it, and insert it into your binder. Now you have peace of mind knowing you always have the latest version for all the SDS in your binder. (don't forget to add us to your contact list so our emails don't end up in your junk folder)
Video Demonstration of Subscription Features
(view in full screen by clicking the box in the lower right of the video)